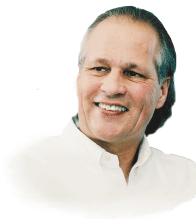 Executive Coach for Entrepreneurs, Executives and Sales Leaders.
TC North, Ph.D is CEO and founder of Catalyst High Performance and a high-performance executive coach Denver / Boulder CO and nationally. Since 1986, Dr. North has been coaching small and medium-sized businesses to create high-performing organizations that have extraordinary profitability and that people love to work for. He accelerates the success of CEOs, entrepreneurs and sales professionals by helping them train their minds like world-class athletes to create success, over come fear, build courage and confidence and develop their business plans and culture to become high-performance organizations. Dr. North's coaching with executive and sales teams has resulted in dramatically increased revenues (from 26% to 118% in less than a year) and even greater over time. He is certified in the emotional intelligence assessment EQi2.0 and EQi 360 incorporating the use of emotion to create greater leadership and sales success.
Keynote Speaker and Trainer. Dr. North is also a high-performance speaker and trainer with over 500 presentations. He speaks on "Fearless Leaders™ … Top Secrets of World Class Athletes and Business Leaders" and "Blast Through Fear". He will teach you how to lead or sell more using the success secrets shared by world-class athletes and business leaders. Or how to strengthen your courage and confidence while blasting through fear.
Sport Psychology Consultant. Previously, Dr. North was a high-performance sport psychology consultant. He has mentally trained world champions, national champions, Olympic athletes, golf professionals, USA national teams and a professional sports team.
Unique Abilities. Dr. North's unique skills come from an educational and experiential background that includes high-performance sport, organizational and clinical psychology. This enables him to work successfully with business, personal and high-performance challenges with his clients. His unique ability allows individuals and teams to accelerate their success by resolving their conscious and subconscious blocks to success and create a high-performance culture and state of mind.
Recognition. Because of Dr. North's 20+ years of unique, notable work, he has been featured on TV and in newspapers, business journals and scientific journals.